Harness Pharmaceutical Analytics for a Competitive Advantage
Perceptive Analytics Can Help
Data can transform the pharmaceutical industry, speeding innovation, enhancing drug safety and yielding higher-impact marketing. But first, drug companies must translate data into insight.
If you work in pharmaceuticals, you know the challenge: volumes of data are available, but in unstructured or semi-structured form and separated by organizational silos. The struggle is to integrate, manipulate, organize and interpret this data for decision-making – all while complying with privacy laws.
In commercialization, the imperative is pressing. There's pressure to increase the ROI from marketing. Plus, pharma companies must squeeze better results from a smaller sales force with less direct access to physicians.
To do this, pharmaceutical companies must use predictive analytics. With credible foresight, pharma companies can identify untapped opportunities and trim waste. Forward-looking analytics can optimize the marketing mix and more precisely target physicians and end-users. On the ground, sales reps equipped with sophisticated, real-time analytics can better tailor their outreach. They can feed new intelligence on physicians into the system, to continuously improve targeting. Management, in turn, can get precise insights into salesforce effectiveness. They can use analytics-driven incentives to improve results.
Today's pharmaceutical sales and marketing demands advanced analytics. The stakes are as high as ever, but the margins for error are smaller.
Perceptive Analytics is the partner of choice for Fortune 500 and NYSE companies that need a proven analytics partner. Let us help you use data for a competitive advantage.

SEGMENTATION AND TARGETING
SALES FORECASTING
SALESFORCE EFFECTIVENESS
INCENTIVE COMPENSATION PLANNING
CALL PLANNING
*Subscribe to be the first one to know our latest updates

Top 10 Emerging
Data Analytics Company
You have crafted a powerful analytical tool for us. Thank you.
Alan Benjamin
Principal, Benjamin Realty Advisors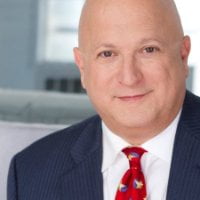 Chaitanya and the Perceptive Analytics team worked on multiple strategic projects that involved Tableau data visualizations. Perceptive's work (~ 1 year) led to successful launch of our portal - this was an important milestone for us. Visualizations created were insightful, easy to understand and visually attractive. The team often suggested ways to show data in more intuitive way so our audience can understand it. They also knew Tableau well that helped in customizing it for our purposes. The team worked hard to finish the project on time managing expectations. I look forward to working with Perceptive on other projects.
Haroon Yaqoob
Principal at Nomenclature Inc.