Use Data Analytics to Grow Your Retail Business
Perceptive Analytics Can Help
Retailers with an analytics edge have the advantage. You can make faster, smarter decisions at all levels of the business. But only if you bridge the analytics gap. The path from data to business insight isn't easy. You have data from customers, competitors, and every functional area of your company. It's growing exponentially. But often that data is walled off in silos, only available through time-consuming analysis by specialists.
What's more, traditional analytics are no longer enough. You need to equip every decision maker with advanced analytics based on predictive modeling. And you need these insights to be highly accurate, automated and available in easy-to-use formats.
When you close the analytics gap, you can respond to market changes in real-time. Your forecasting, targeting, markdowns, and supply chain become sharper and more effective. And with an analytics advantage, you can achieve the holy grail in retailing: a customer experience that drives loyalty. If you need faster, more accurate business insight, Perceptive Analytics can help. We specialize in advanced analytics and business intelligence for retail marketing, strategy, merchandising, supply chain and store operations.
Fortune 500 and NYSE companies trust us to create the tools that drive their decision-making. We want to use analytics and data science to transform your retail business.
Marketing, Strategy & Finance
MARKETING MIX MODELING
PROMOTION EFFECTIVENESS
SEGMENTATION AND TARGETING
LIFETIME VALUE ANALYSIS

ASSORTMENT PLANNING
MARKDOWN OPTIMIZATION
MARKET BASKET ANALYSIS
CROSS AND UP SELLING
SALES FORECASTING
INVENTORY PLANNING AND REPLENISHMENT
*Subscribe to be the first one to know our latest updates

Top 10 Emerging
Data Analytics Company
You have crafted a powerful analytical tool for us. Thank you.
Alan Benjamin
Principal, Benjamin Realty Advisors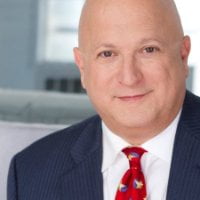 Perceptive Analytics has been thorough and responsive to my needs on projects for the past two years. Given short deadlines and large quantities of data, they gather the resources and do what it takes to get the job done. I may look good to my company, but Perceptive Analytics should get the credit! Thanks Chaitanya!
Bernie Shalvey
Sales Manager at CertainTeed Corporation