We Create Data Visualizations to Unlock the Potential of Your data
A Data Visualization Puts Your Data to Work
A data visualization is the best way to analyze your data. When you see a visualization, it's easy to analyze and draw inferences from it. You can see relationships and ask new questions from existing data. You can multiply results from your analysis and data visualization is key to it.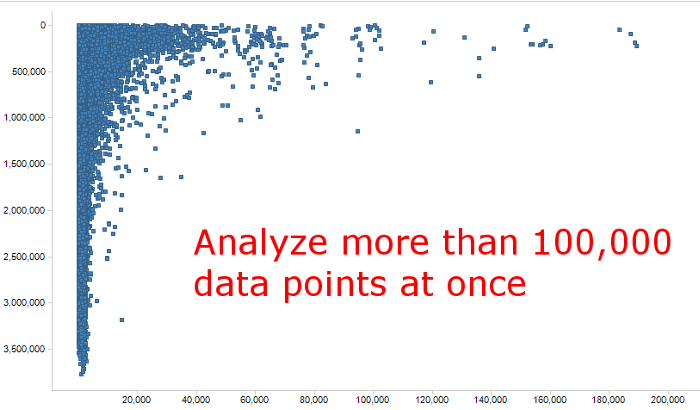 Elicit Questions You Did Not Ask Before
Go beyond the obvious. Because, gems are hidden and have to be discovered. A Data visualization gives you the context, the tool and the time to do it! Your answers depend on the questions you ask. And visualization lets you ask new questions that you have never asked and those that could propel you to newer heights.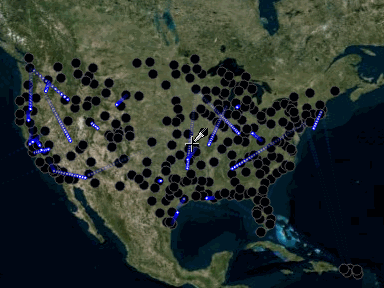 Discover New Data Relationships
Data Relationships are not always obvious. But if you knew a certain relationship exists, that could open new vistas. Visualizations can help you discover new relationships and help you discover a new business opportunity, a new way of serving customers or a new way to discover customers.
Show Others What You See
It's not always easy to convince others of what you see. A visualization can make the task far easier for you. It might even help you solidify your hunch because you rely on data. You can show visualizations and convince your colleagues of what you see and why your approach is right.
Make Sense of Vast Data Quickly
Excel charts are a passé. Because you have make sense of vast amounts of data in small amount of time. A visualization can help you do just that.
We are located at:
New York
353 West 48th Street
Floor 4
New York City, NY 10036
646.583.0001
Miami
201 S. Biscayne Blvd.
28th Floor
Miami, FL 33131
305.600.0950
India Office
Sy 91, SVK premises
Greenlands Colony,
Gachibowli
Hyderabad, AP 500032
040 23007292
We serve clients from Los Angeles, Houston, Washington, Miami, Atlanta, New York, New Jersey and other US cities, Australia and United Kingdom.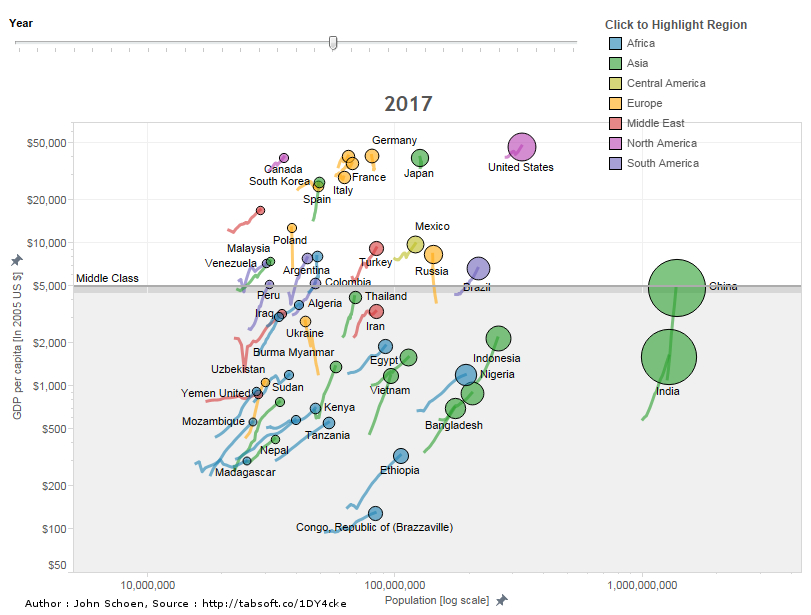 The ability of Tableau to visualize data effectively leads directly to better understanding, draw insights and better business decisions. Join us for this webinar to discover tableau's capabilities, learn top tips & tricks in Tableau that help you create compelling visualizations, and analyze data.
Save the date! 13th & 20th  May, 2015 (Wednesday), Time: 1 PM EST
How to join?

Register and nominate others here
Who should join?
This free webinar is an excellent opportunity for businesses/corporate professionals that deal with Tableau software to discover its capabilities to create compelling visualizations.
Webinar Objectives:
Discover Tableau's capabilities
Learn top tips & tricks in Tableau
Create compelling visualizations
Analyze data
Speakers: Chaitanya Sagar, Perceptive Analytics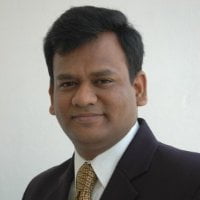 Chaitanya Sagar is the founder and CEO of Perceptive Analytics. He is a Chartered Accountant (equivalent to CPA) and also holds a MBA from the Indian School of Business. He has a total experience of 15 years serving 350+ clients from medium to large companies in the USA, India, Australia, Europe and Middle East. He is an expert in creating Data Visualizations and has made presentations at international conferences.
Perceptive Analytics is a Data Analytics company, offering specialized services in Data Visualization, Dashboard Design, Marketing Analytics, Web Marketing Analytics, Spreadsheet Modeling and Application Solutions. We have the reputation of being a trusted advisor with a penchant to deliver compelling value. We help clients unlock hidden insights using our cutting edge data visualizations. The clientele we serviced include a wide range of companies from listed companies to start ups in Silicon Valley to privately owned multi-billion dollar companies.
With this session coverage and exciting keepsakes, our webinar is not just another webinar to participate.

Register and nominate others here
Upcoming Webinars
Join the discussion! Webinars deliver rich, engaging education quickly and affordably. Join us in the webinar sessions and benefit from the targeted webinars. No need to travel or juggle complicated schedules. Attend live sessions and take advantage. Register today for our upcoming sessions.
Top 10 Tricks in Tableau You Must Know
Date and Time: Wed, May 13th & 20th, 2015 1:00 PM – 2:00 PM EST

Register and nominate others here
© Perceptive-Analytics.com
Author: Chaitanya Sagar.