We Create Data Visualizations to Unlock the Potential of Your data
A Data Visualization Puts Your Data to Work
A data visualization is the best way to analyze your data. When you see a visualization, it's easy to analyze and draw inferences from it. You can see relationships and ask new questions from existing data. You can multiply results from your analysis and data visualization is key to it.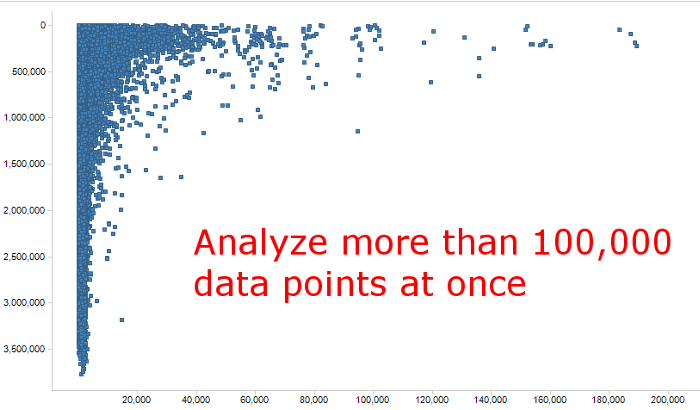 Elicit Questions You Did Not Ask Before
Go beyond the obvious. Because, gems are hidden and have to be discovered. A Data visualization gives you the context, the tool and the time to do it! Your answers depend on the questions you ask. And visualization lets you ask new questions that you have never asked and those that could propel you to newer heights.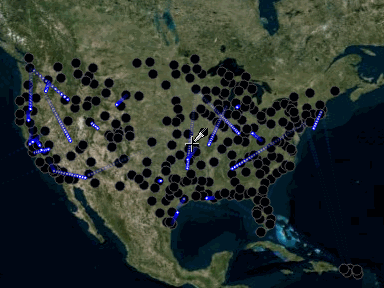 Discover New Data Relationships
Data Relationships are not always obvious. But if you knew a certain relationship exists, that could open new vistas. Visualizations can help you discover new relationships and help you discover a new business opportunity, a new way of serving customers or a new way to discover customers.
Show Others What You See
It's not always easy to convince others of what you see. A visualization can make the task far easier for you. It might even help you solidify your hunch because you rely on data. You can show visualizations and convince your colleagues of what you see and why your approach is right.
Make Sense of Vast Data Quickly
Excel charts are a passé. Because you have make sense of vast amounts of data in small amount of time. A visualization can help you do just that.
We are located at:
201 S. Biscayne Blvd.
28th Floor
Miami,  FL 33131
305.600.0950
We serve clients from Los Angeles, Houston, Washington, Miami, Atlanta, New York, New Jersey and other US cities, Australia and United Kingdom.
© Perceptive-Analytics.com
Author: Chaitanya Sagar.